The Perks of Dating in Your 40s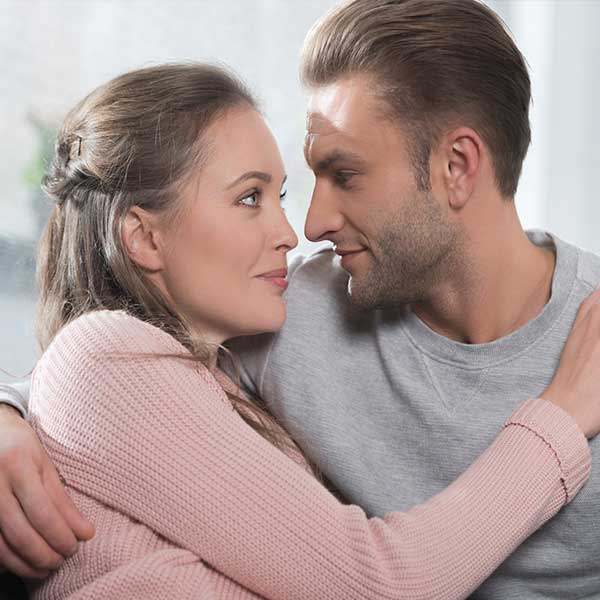 For many years, dating in your 40s had a stigma attached to it, completely unfairly. If you were single in your 40s then it was often the case that you had a failed marriage behind you. These days, that's not always the case, as more and more men and women are choosing to stay single for longer, or to stay single full stop.
These days we have the freedom of personal choice, and whether society dictates one thing or not, we're more strong-minded and independent than we've ever been before.
How you see dating in your 40s really comes down to your mindset, and what you want from love in your life. Do you want to be settled down and watching your children grow up by the time you reach your 40s, or do you want to be off travelling the world, living completely independently and not feeling the need to be tied down?
Again, it is completely down to personal choice.
Staying positive in any situation is vital, so to air on the side of total positivity, what are the perks of continuing to date in your 40s?
Why Dating in Your 40s is a Positive Thing?
There are many reasons why dating in your 40s is a positive thing and something to be celebrated. If you're not settled down for whatever reason, or you simply don't want to, dating and meeting new people is a great way to expand your social circle, and basically, have some fun!
You Won't Suffer Fools Gladly
There is a certain maturity and sense of self-worth that comes your way as you get a little older. It starts in your 30s and grows into your 40s. You're young enough to know what you want, and you're old enough to know what you don't deserve. You've also seen enough to recognise a chancer or a player pretty quickly. Age doesn't protect you from heartbreak or upset, because when our emotions become part of the deal it can easily turn sour, but you are much less likely to be played by someone who doesn't deserve your time or attention when you reach that magic age of 40 onwards.
You Know What You're Looking for in a Partner
Again, working onwards from the last point, by the age of 40 you know the traits you want in a partner – if indeed you want a partner at all! You will know the personality traits that you find attractive and those which turn your stomach. You might even have a type in terms of looks, although it's always a good idea to date outside of your 'type' too because you never know who you might meet and fall head over heels in love with!
The point is, dating in your 40s isn't solely about finding a partner with whom to spend the rest of your days. Dating in your 40s can be just as much fun as dating in your 20s, it's just far less stressful and less likely to end in tears.
You Have a Sense of Maturity and Confidence About You
There is an ironic side to the coin here. Maturity is sexy. Confidence is sexy. When you combine the two you have a very powerful aphrodisiac, which will probably make you irresistible to those who ask you out on a date!
When you are in your 20s or early 30s, you're often plagued by self-confidence issues, and you focus on the parts of your body or your inner self that you don't really like. As you become older, you learn to focus on your strengths and paste over the weaknesses or improve them somewhat. You start to radiate a 'take me as I am' vibe, and that is extremely alluring. For that reason, dating in your 40s can be fun because the pressure is off, you're having fun, and you're feeling great as a result.
These days there is also far less stigma attached to age and dating than there ever was before. If you were a woman in your 40s and you began dating an older man around ten years ago, you would have been talked about behind your back. These days, you're patted on the back and celebrated! The same can be said for an older man, a younger woman, whatever age – we are far more open-minded these days, and that is a fantastic thing.
Dating is Fun!
Come on, dating is fun! If you take the pressure off, enjoy yourself, and have a 'what will be, will be' attitude, dating is one of the most fun activities on the planet. You get to meet new people, you go to new places, you might be wined and dined, or you might do the wining and dining, and you get to see where it goes. How is there a downside to any of that?
When you start involving emotions and expectations, that's when it can become complicated, but if you keep your mind open and simply go with a fun-filled attitude, you'll have a great time. You never know who you might end up meeting!
Not Every Dating Experience Has to Turn to Romance
Of course, not every single date has to turn to a romantic relationship; you might find a new friend for life. You don't have to click sexually or romantically to have a successful date, simply having a good time and enjoying yourself is enough. If you meet a companion out of that, someone you like to spend time with platonically, then your date was a great experience and a very worthwhile one at that.
More Men and Women in Their 40s Are Enjoying The Dating Scene
And rightly so!
The pressure is off, the scene is large, and there are many opportunities for great nights out, new people to meet, experiences to be had, and a fantastically positive outcome. Whether or not you meet Mr or Mrs Right doesn't matter, the fact is that dating in your 40s brings the fun!