Scammers are rife in the dating world trying to take advantage of people looking for romance often using dating apps or social media pretending to be looking for love or companionship. The aim is to play on your emotional triggers and needs to get you to part with money, gifts or even just your personal details.
How it Works
A Dating or Romance scam will often take place on a dating website or via social media and e mail, the goal is to get that first contact or introduction usually using a fake online profile to get you interested and lure you in. Many scammers will use the identities of real trusted people like the military or professionals working abroad.
These Scams are known as "Catfishing"
The scammers will show strong emotions very quickly and try and move contact away from and website or social site to a more private channel, such as phone or e mail and normally they will pick a location on the other side of the globe as you as their home.
Professional dating scammers will go to any length to try and gain your trust, from telling you how amazing you are to sending you small gifts, this may well feel like the romance of a lifetime and they may even promise to book flights to visit you so dom't fall for these dating scams.
But beware the end goal here is for you to start sending them money or gifts and even intimate videos or photos of yourself, often the scammer will contact you regarding a personal emergency along the lines of a family member falling ill or a street crime leaving them penniless or one of the most used scams telling you they want to visit you but they need help with air fares and travel expenses.
Any dating and romance scammers pose a risk to your personal safety as they can be linked to crime networks so always take care and never travel to far of destinations to meet someone you have only met online putting yourself at risk and in danger.
Scammers make a lot of money from those of us trying to find love so no matter how much you want to find that special person always keep your wit's about you and never send large amounts of money to people you have never met as it's almost impossible to recover from scammers.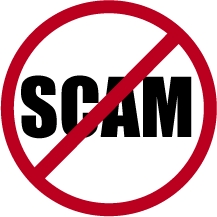 Have you fallen for Dating Scams?
If the answer is yes then report it to the website or social media site where you were first approached along with any scammers details like profile name and some of the communications it may at least get them closed down and save others from the same fate.