Welcome to the dating world in Seattle, a unique and vibrant city with opportunities for singles seeking connections! With its booming tech industry, stunning outdoor destinations, and diverse cultural scene, the Emerald City is a fantastic place to explore new relationships and embark on romantic adventures.
Despite its attractiveness, dating in Seattle can be challenging due to the notorious 'Seattle Freeze,' which creates a seemingly distant and reserved dating atmosphere. However, with a little perseverance and knowledge of where to meet people, singles can break through the ice and form meaningful connections.
Factors such as Seattle's unique gender ratios, with 48% male and 52% female, and an eclectic mix of dating opportunities, ranging from traditional dinner dates to rock climbing adventures, set a fascinating backdrop for a memorable dating experience. Dive into the dating world in Seattle and discover what this city offers!
Seattle's Dating Scene
Unique Aspects
Dating in Seattle offers a diverse and vibrant scene that attracts people of various backgrounds and interests. With a mix of nature enthusiasts, tech professionals, and music lovers, the city offers a variety of dating options. Seattle is also known for its overcast weather, which can create a cozy atmosphere for indoor dates or opportunities for romantic walks in the rain.
Challenges
One challenge with dating in Seattle is the so-called "Seattle Freeze," where locals are more reserved and harder to connect with. This can make it more difficult for singles to meet and interact with new people. Another issue is the imbalance in the dating scene, as some people believe the tech industry brings more men to the city.
Solutions
To overcome these challenges, singles in Seattle can explore various venues and activities to meet like-minded individuals. From rock climbing to attending music events, there are numerous opportunities to socialize and connect with people who share common interests. Additionally, singles can leverage online dating platforms and apps to broaden their search and increase their chances of finding a compatible partner in the city.
Best Date Spots in Seattle
Dating in Seattle offers many options for couples looking to create memorable experiences. In this section, we'll explore some of the best spots for romantic restaurants, outdoor activities, and cultural experiences that are perfect for any date.
Romantic Restaurants
Seattle has a diverse culinary scene with plenty of romantic restaurants. Some top picks include:
Canlis - A fine dining establishment is known for its incredible views and exceptional cuisine.
Single Shot - A cozy, intimate spot that serves delicious cocktails and exquisite small plates.
The Pink Door - A whimsical Italian eatery with a charming atmosphere and live entertainment.
Outdoor Activities
For those who enjoy being outdoors, there are plenty of exciting date options to explore:
Seattle Ballooning - Take a breathtaking hot air balloon ride over the city.
Alki Beach Park is a popular beach for strolling, picnicking, or stunning skyline views.
Hot Tub Boats - Relax in a unique hot tub boat while cruising around Lake Union.
Cultural Experiences
Seattle boasts a thriving arts and culture scene, perfect for couples seeking unique experiences:
Seattle Center - Home to the iconic Space Needle, Chihuly Garden, Glass, and numerous cultural institutions.
Sky View Observatory - Enjoy the best views of Seattle from the 76-story tower, providing 360-degree panoramic views.
Pike Place Market - A must-visit spot full of local vendors, artisan foods, and vibrant stalls.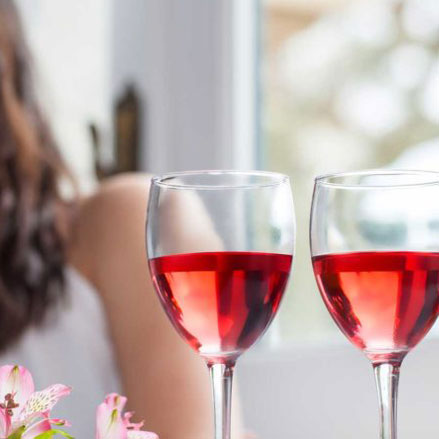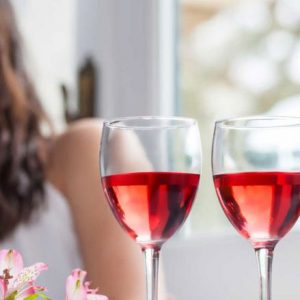 Dating Apps and Websites
Popular Choices
Dating in Seattle is an exhilarating experience, especially with the help of popular dating apps and websites. Some of the top apps and sites include Tinder, Mingle2, and OkCupid. These well-known platforms have large user bases, increasing your chances of finding the perfect match!
Local Niche Options
For those seeking a more tailored dating experience, Seattle also offers some unique local niche options. Northwest Dating is an app focused on connecting singles in the region, while Nightflow recommends specialized sites like Elite Singles and Christian Cafe for specific preferences and lifestyles.
Additionally, Coffee Meets Bagel's dating app offers a refreshing alternative to the swiping frenzy on other platforms. This app emphasizes quality over quantity, providing curated matches daily to help you connect with someone truly compatible.
With such a diverse array of options, dating in Seattle can be both exciting and rewarding. Explore these apps and sites; you might meet your perfect match in Emerald City!
Section 5: Tips for Successful Dating in Seattle
Openness and Communication
Dating in Seattle can be a unique experience, and being open and communicative with potential partners is essential. Engaging in person and moving away from phone dependence can lead to more meaningful connections. As Reddit mentions, being proactive in meeting new people through clubs, hobbies, and outdoor activities can give you a significant advantage.
Embracing the Weather
Seattle is known for its unpredictable weather, including rain and cloudy days. Embracing the elements can lead to enjoyable dating opportunities. Instead of letting the weather restrict you, please make the most of it by planning indoor activities or even taking a romantic walk in the rain.
Planning Creative Dates
Seattle offers plenty of unique and fun date ideas. A few options to consider include the following:
Ice skating - Beyond Ages suggests this winter activity.
Attending a class together, such as a dance or archery class.
Exploring Seattle's street fairs and farmer's markets throughout the year.
Visiting quirky bars, like Unicorn & Narwhal on Capitol Hill, which features arcade games and weekly events.
By incorporating these tips and staying open to new experiences, dating in Seattle can be exciting and fulfilling.
Making Connections and Building Community
Dating in Seattle can be both exciting and challenging. It's essential to have multiple options to make connections and build a strong social circle. This section will discuss a few approaches to help enrich your dating life in Seattle.
Networking Events
Attending networking events is an excellent way to meet new people and expand your social circle. Events like WIFI Seattle: Making Connections and Building Relationships foster conversations and establish long-term relationships. Look out for local events, workshops, and mixers to meet like-minded individuals in Seattle.
Joining Social Clubs
Social clubs provide opportunities to make friends and have potential romantic interests. In Seattle, clubs and groups focus on various interests and hobbies. Many clubs host events and get-togethers that encourage members to make connections.
For example, a popular pet-lovers app, Must Love Animals, provides an inclusive community for pet lovers to bond and connect through their shared experiences and love for pets.
In summary, dating in Seattle can be more enjoyable and rewarding when actively participating in networking events and social clubs. Explore what the city offers to build connections and create memorable experiences.
Conclusion
Dating in Seattle presents a unique experience, with a considerable singles population, making it a promising place for finding connections. According to Beyond Ages, over 36% of the population consists of singles, offering many opportunities for those seeking companionship.
Despite Seattle's growing and diverse population, as noted by theculturetrip.com, meeting people organically might be challenging due to some social isolation and a heavy reliance on technology. As a tech-driven city, Seattleites often depend on apps for various aspects of their lives, including dating.
However, it is essential to remember that prioritizing meeting others and being proactive about dating can significantly improve one's success. As Eddie Hernandez suggests, those who commit to widening their social connections and embracing the diverse dating scene in Seattle will have better chances of finding meaningful relationships.
In conclusion, dating in Seattle offers many opportunities and experiences for singles looking to make connections. By embracing the local culture and taking a proactive approach, Seattleites have the chance to overcome challenges and build lasting relationships in the city's vibrant dating scene.